Closed-circuit television has multiple benefits for any size business.
There are sufficient benefits of having CCTV (closed-circuit television), so any business, large or small, in the Charlotte, North Carolina area should consider having it installed. At Eastway Lock & Key, Inc., we can tailor a system to your needs so that you can begin enjoying the various benefits for yourself. Video security is generally thought of as a way to deter criminals who are more likely to bother a business where their actions won't be recorded to aid in their capture and prosecution. This may be the primary reason to have closed-circuit television, but it isn't the only benefit.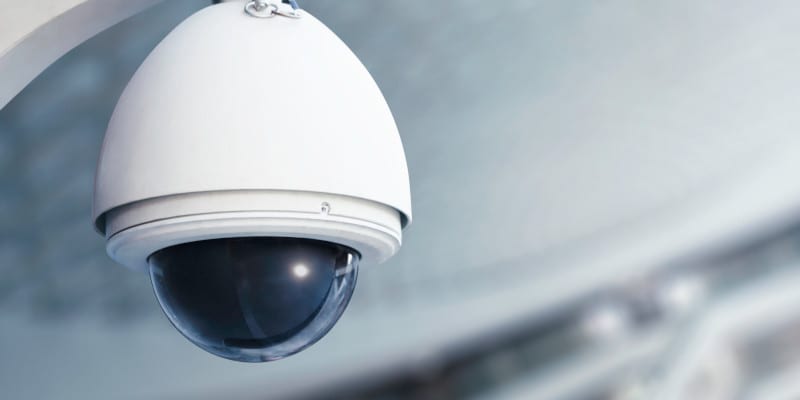 Another advantage of having closed-circuit television is to keep an eye on your employees. If you are experiencing high shrinkage at your business, you might have more than a shoplifting problem going on. While you might suspect a particular employee, you cannot dismiss them without proof if you want to avoid problems. While North Carolina is an at-will employment state, leaving you significant discretion to fire employees, it can still prove costly and stressful to deal with a wrongful termination allegation. Once the person is shown proof, they tend to just hope you won't prosecute, although you certainly could. Closed-circuit television also proves helpful with shoplifters. Even if you do not catch them initially, you can then recognize them if they return and catch them before they strike again.
We have been serving the locksmith needs of individuals and businesses in the Charlotte, North Carolina area since 1976 and have built our reputation on providing honest and reliable services. You can count on us to recommend the best closed-circuit television system for your needs and install it properly so you can gain optimal benefits from it. Call today to learn more.
---
At Eastway Lock & Key, Inc., we offer closed-circuit television services in Charlotte, Concord, Indian Trail, Huntersville, Mount Holly, Marvin, Rock Hill, and Waxhaw, North Carolina, as well as Myrtle Beach, Fort Mill, Surfside Beach, Garden City, Little River, Conway, Murrell's Inlet, and Pawleys Island, South Carolina.