A commercial alarm system is a must-have at any commercial facility.
When you're responsible for a commercial facility, you may find that security concerns keep you up at night or cause you a lot of extra stress. Protecting this type of facility can be a challenge, especially if it's in an area of town that is prone to break-ins or it houses valuable items that thieves want to steal. At Eastway Lock & Key, Inc., our goal is to provide security solutions to those located in and near Myrtle Beach, South Carolina. We achieve this goal by offering a range of options, including commercial alarm systems for the ultimate in protection.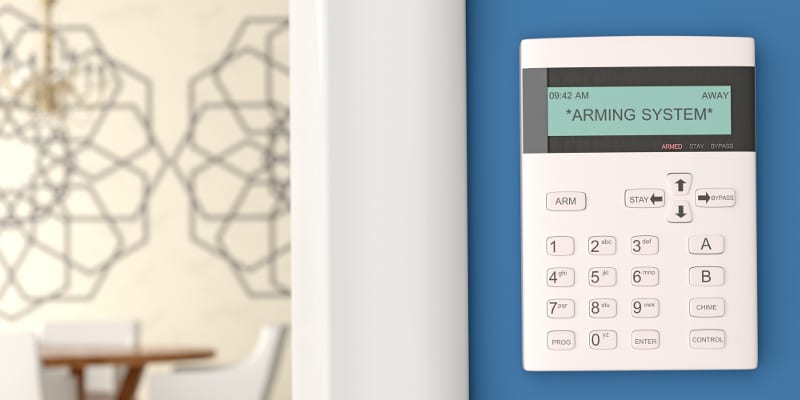 A commercial alarm system is a must-have at any commercial facility. We have partnered with some of the leading dealers of commercial alarm systems to provide the best options to our clients. You can choose a system that fits within your budget while providing the level of protection you need to feel confident and relaxed.
Some of the key benefits of installing a commercial alarm system include deterring crime and getting help when you need it. For some potential thieves, just the sight of an alarm system is enough to deter them from trying to gain access to the space. If someone does attempt to break in, your alarm system can alert law enforcement and get you the backup support needed to protect those in the facility. Our technicians can install commercial alarm systems, as well as other security components, such as surveillance systems and high-security locks, to ensure the protection of your commercial facility.
---
At Eastway Lock & Key, Inc., we install commercial alarm systems in Charlotte, Concord, Indian Trail, Huntersville, Mount Holly, Marvin, Rock Hill, and Waxhaw, North Carolina, as well as Myrtle Beach, Fort Mill, Surfside Beach, Garden City, Little River, Conway, Murrell's Inlet, and Pawleys Island, South Carolina.