Our team offers a range of gun safes to help you keep your firearms secure.
Owning a gun comes with some important responsibilities, and one of the most important is to keep it properly secured. Our team at Eastway Lock & Key, Inc. offers a variety of high-quality gun safes to help you do just that and make sure that your gun does not fall into the wrong hands.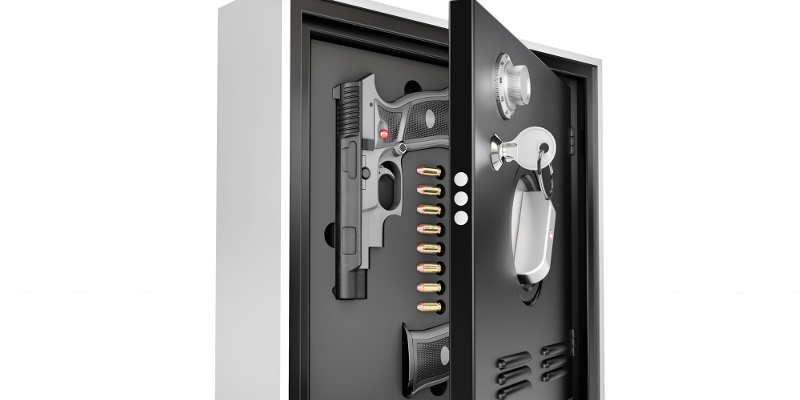 The gun safes that we offer are designed to let you store more than just your firearms and provide plenty of space for other valuables. Our gun safes are configured in a way that will let you access these valuables without having to disturb your gun, and vice versa. In addition, our team can help you choose the best safe for your needs, as different options are designed to guard against different dangers. For instance, if you are primarily concerned with protecting your guns from robbers, our team can recommend options with a better gauge of steel and more robust construction. On the other hand, if you are mostly worried about keeping your children away from your firearms, a budget safe may be adequate for your purposes.
Our team is happy to discuss your needs and help you choose the best option for you. In addition, we can provide tips on how to best secure your safe in your home, and we can answer any questions you have about additional measures like concealment.
We are proud to serve the Myrtle Beach, South Carolina community, and we want to help you keep your guns secure. If you are looking for the best in gun safes, we encourage you to give us a call.
---
At Eastway Lock & Key, Inc., we install gun safes in Charlotte, Concord, Indian Trail, Huntersville, Mount Holly, Marvin, Rock Hill, and Waxhaw, North Carolina, as well as Myrtle Beach, Fort Mill, Surfside Beach, Garden City, Little River, Conway, Murrell's Inlet, and Pawleys Island, South Carolina.