For impenetrable locks and first-rate security, talk to us about Medeco products.
Here at Eastway Lock & Key, Inc., we take your security seriously. Whether your business protects customers' sensitive information or you just feel better knowing that the best is keeping your valuables safe, our team can help you with Medeco locks. Medeco locks are some of the strongest, safest and most secure locking mechanisms available, and our experienced team is here to help ensure that you get the right Medeco locks for your needs. Medeco locks are some of the best out there. Here are just a few of the reasons why they are exceptional when it comes to locks: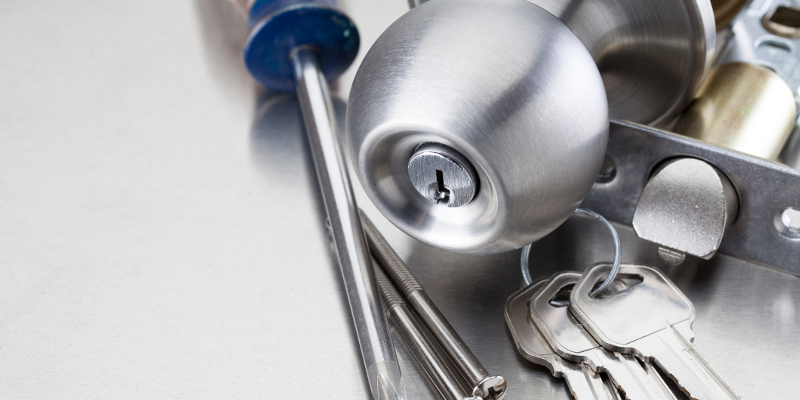 Impermeable to physical damages– While most locks can be manipulated in a physical way to get them to open without the right key, Medeco locks resist all the common (and uncommon) physical assaults. This means that picking, bumping, and even drilling will not allow a would-be thief access.
Master key compatible- If you need several Medeco locks for your property, but don't want to sift through keys for every lock, you can get a master key made for your Medeco locks.
Special patented keys– Your average key can be duplicated by almost any locksmith or even a hardware store without a lot of resistance. Medeco keys, on the other hand, are available to a restricted number of distributors, as they need to be carefully and specially cut with a Medeco machine. As an added element of security, Medeco keys have specialized angles that need to be met in order to work.
If you are interested in the best security you can get in the Charlotte, North Carolina area, give us a call here at Eastway Lock & Key, Inc. for more information about our Medeco locks and keys.
---
At Eastway Lock & Key, Inc., we offer locks from Medeco to those in Charlotte, Concord, Indian Trail, Huntersville, Mount Holly, Marvin, Rock Hill, and Waxhaw, North Carolina, as well as Myrtle Beach, Fort Mill, Surfside Beach, Garden City, Little River, Conway, Murrell's Inlet, and Pawleys Island, South Carolina.