Pushbutton locks are the saving grace for people who are prone to losing their keys.
In today's world, we are all about efficiency. We like technology that combines different types of technology, such as smart phones that also play your music while you check your email. Another extension of our technological upgrades is the addition of pushbutton locks to many different homes and businesses in the Charlotte, North Carolina area. Instead of worrying about the loss of a key and needing a spare, you can lose the notion of a house key altogether! All you need to use a pushbutton lock is a secure code.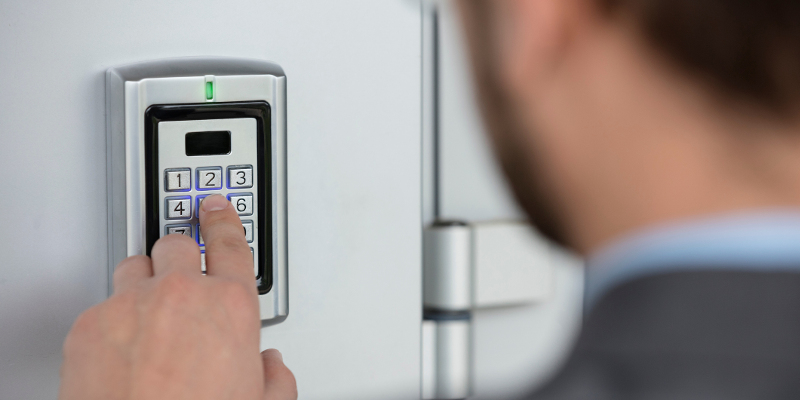 With a pushbutton lock, you don't need to worry about a visitor arriving while you are stuck in traffic because you can give them the code and have them let themselves in. You also don't need to worry about a teenager who loses their house key often because they will always have a way to get into your own home without a key. Pushbutton locks make accessing your home worry-free and incredibly convenient.
In addition to convenience, pushbutton locks offer security advantages as well. Pushbutton locks are much more secure because you don't need to worry about who found those lost keys and if they can gain entrance to your home or business. Pushbutton locks cannot be picked, since there is no lock mechanism to pick. If you want to change the code, you easily can. Pushbutton locks make access to your home or business effective, safe and secure.
If you need help with your pushbutton locks, our team at Eastway Lock & Key, Inc. can help you with whatever you need, including installation. Contact us today for questions you may have.
---
At Eastway Lock & Key, Inc., we offer pushbutton lock services in Charlotte, Concord, Indian Trail, Huntersville, Mount Holly, Marvin, Rock Hill, and Waxhaw, North Carolina, as well as Myrtle Beach, Fort Mill, Surfside Beach, Garden City, Little River, Conway, Murrell's Inlet, and Pawleys Island, South Carolina.