Use interchangeable core locks for easy business security.
Having the right locks and security system is an important part of keeping your business secure. Business owners in Charlotte, North Carolina must choose the right type of secure locks to keep their business safe as well as ensuring their business runs smoothly.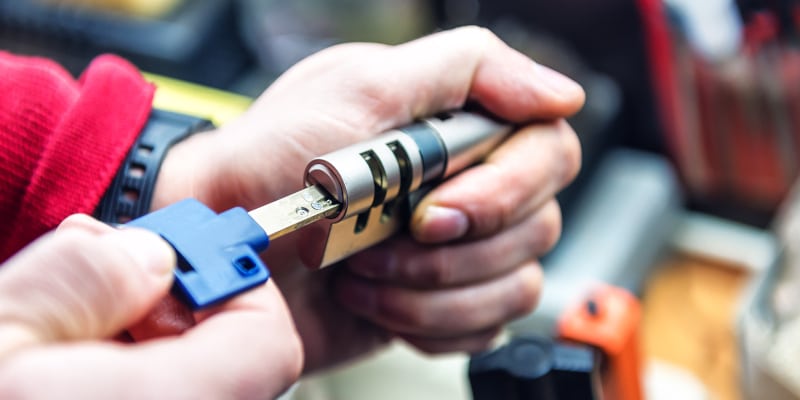 What can you do when you have a large staff that needs access to several areas? It may be a good idea to install a master key system. Our technicians at Eastway Lock & Key, Inc. can use an interchangeable core system to help you set up a secure locking system for your business.
Using a lock with an interchangeable core is an efficient way to maintain locks that may need to be changed somewhat frequently. Rather than having to uninstall the whole lock, a locksmith can easily remove the core cylinder of the lock in order to update the system.
This type of interchangeable core system is useful if you have an area open to many employees. As you have employee turnover, or if employees lose their keys, it is easy to update the lock system without having to arrange for a complete lock reinstallation. This helps you maintain security at your business in Charlotte without the expense and hassle of a business-wide lock change.
Contact us today to learn more about how our certified professional technicians at Eastway Lock & Key Inc. can help improve the security of your business! We look forward to helping you find the best lock and security system for your needs.
---
At Eastway Lock & Key, Inc., we install interchangeable core locks in Charlotte, Concord, Indian Trail, Huntersville, Mount Holly, Marvin, Rock Hill, and Waxhaw, North Carolina, as well as Myrtle Beach, Fort Mill, Surfside Beach, Garden City, Little River, Conway, Murrell's Inlet, and Pawleys Island, South Carolina.