The room is empty. A figure approaches a large safe secured in the wall. Slowly, the person extends their hands to unlock the safe. They listen carefully for the combination. It clicks open…and they return the property to its rightful owner!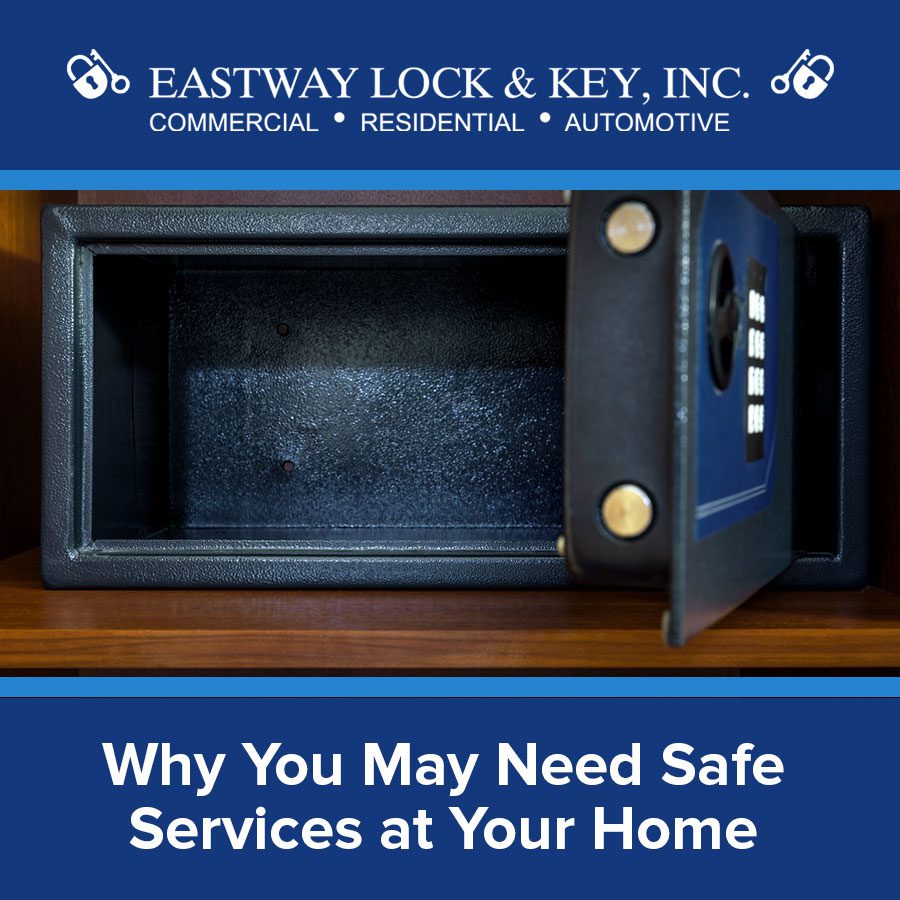 If you are used to watching TV and movies, you may have thought we were describing a burglary, but not so! We often think of safe cracking as only an aid to theft, but often safe owners need safe services for legitimate reasons.
For example, what happens if you forget the combination to your safe? That is one of the main reasons safe services can come in handy. If that happens to you, you can simply call us at Eastway Lock & Key, Inc. for assistance.
In addition to forgetting a combination, there are other reasons you may need assistance getting into your safe. If a safe lock malfunctions, you may need assistance cracking a safe. Or, some clients may inherit a safe from another person who forgets to make the combination accessible.
Our services also include safe moving. Safes are bulky and hard to move, and you need to be careful when moving and installing a safe. If you need a safe moved from one location to another inside your home or to another place entirely, call to request assistance from a professional safe locksmith.
These are just a few common reasons that clients call us for safe cracking and other safe services. Contact us today if you need help with your safe!