Okay, sure, we've all had that moment where we have to call the auto locksmith because our keys are dangling from the ignition, and we're separated from them by a locked door. It's not a fun experience, but it's something that is usually handled quickly and efficiently before you get back to your normal routine. But did you know that your auto locksmith can provide some other important services that might be beneficial for you as a driver?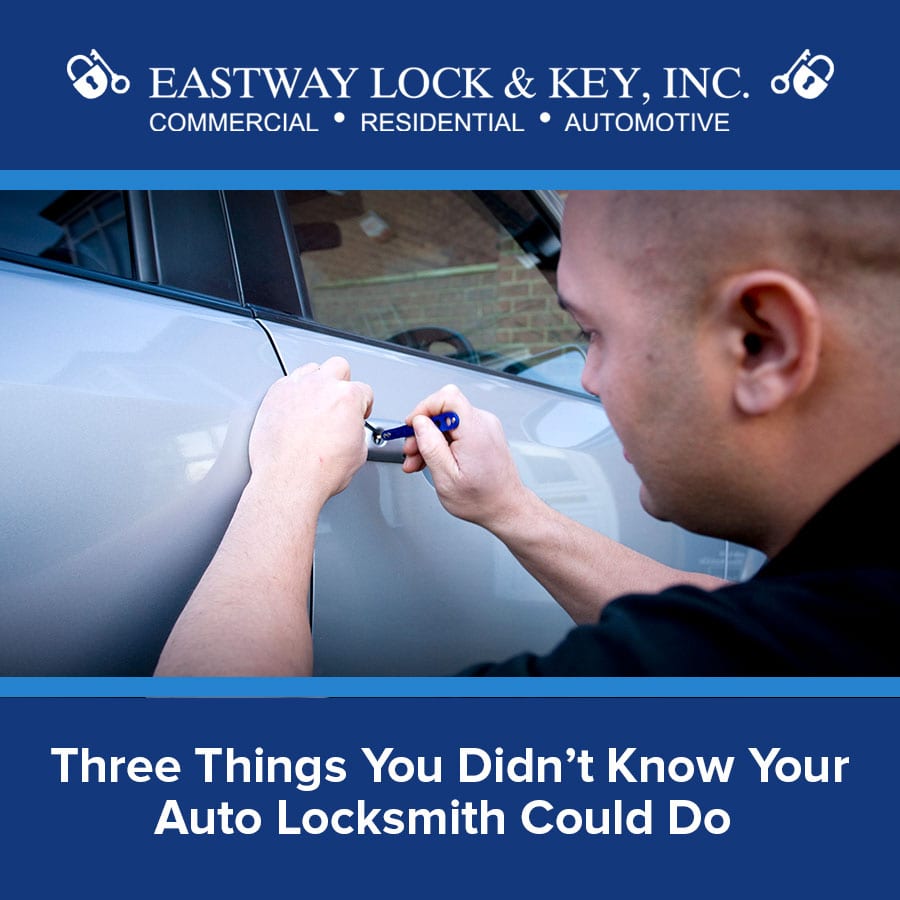 Provide Transponders – If you have any sort of keyless entry, having a working transponder is an important part of keeping your vehicle secure and accessing your car when you need to. Your auto locksmith can provide transponders that make communication with your vehicle easier.
Remote Programming – Whether the battery has died in your key fob or you need an extra remote for the new driver in your household, an auto locksmith can make sure everyone who needs access to your vehicles has a properly programmed remote.
Key Cutting –  If you need to share a spare key with someone or like to keep a spare stored somewhere safe, ask your auto locksmith about laser key cutting that will provide an accurate duplicate of your original key.
At Eastway Lock & Key, Inc., we have been helping our customers with their keyed entry requirements since 1976 and have adapted our services to changing technology over the years. We'll be happy to provide all of these services and more as your auto locksmith. Contact us today to learn more about how we can assist you!