How much thought have you put into protecting your valuables or important documents? If you haven't thought much about it, now is the time. Protecting your most important information and belongings can give you a sense of greater security for your home and business.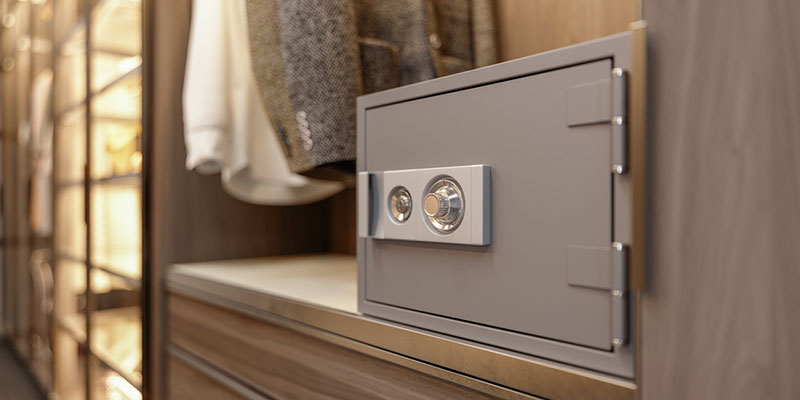 Safes are a great way to protect irreplaceable and important documents and valuables, such as heirlooms or jewelry. There are many different types of safes available for your home or business. Smaller safes are great for protecting the essentials, and there are large commercial safes available for bigger needs. Some safes are fireproof and waterproof, protecting your most important assets even in the event of a disaster. Protecting these items can give you peace of mind.
Safes are also a great way to keep certain items out of reach of children to keep them safe and protected. Additionally, protecting your valuables and essential documents from potential thieves can make a big difference in the event of a break-in. Some items that are best stored in safes are passports and other forms of identification, such as social security cards and birth certificates, wills, and other power of attorney documents, contracts, sensitive business or personal information, cash, and jewelry.
At Eastway Lock & Key, Inc, we offer safes in the Charlotte, North Carolina and Myrtle Beach, South Carolina areas. We make your security our business and recognize how important it is to protect your most essential items. We strive to provide solutions for all of your security needs. We have a wide variety of safes to suit your specific situation, whether you need a small unit for your essentials at home, or a large commercial safe for your business. We are also available for safe repair, moving, and cracking.
If you are looking for a source of safes, reach out to us. We have been ensuring security for over 40 years and employ certified, professional technicians to ensure all of your needs are thoroughly met. We believe that security and peace of mind is of the utmost importance, so we use the best quality products. Give us a call today with any questions, or visit our storefront to browse our selection.