Owning your own business can be risky. With employees to take care of and an actual business service or product to create, having a good sense of security is important for your business to survive and thrive without exterior threats. Commercial access control is something that can benefit many businesses and you might be wondering — can commercial access control benefit your business? Let's take a look.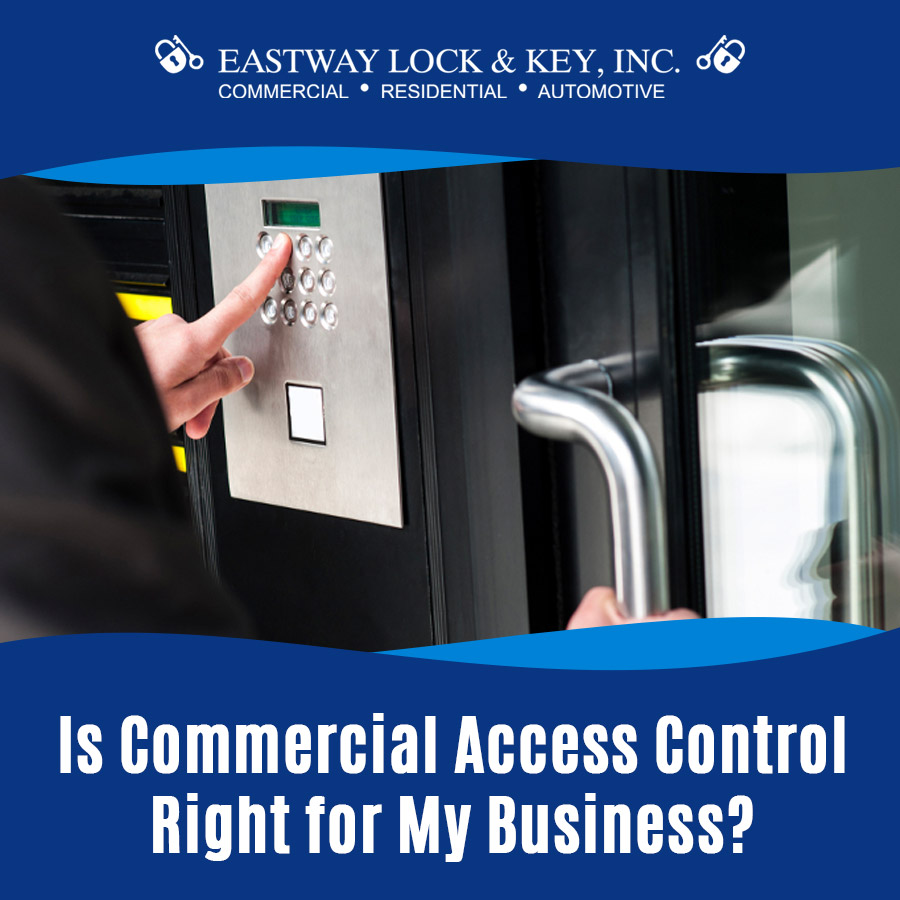 Do you want to increase security? When you have commercial access control, it's not easy for someone to gain access without permission or a record of their entrance. No longer do you need to worry about an employee who lost the keys to the front of the office or issues with people who leave doors unlocked accidentally when they leave for the day.
Do you want some areas to remain off-limits? With access control, you are able to restrict certain areas to some employees and allow access to others. Whether those restricted areas are of a personal or business property nature, you are better able to control who goes where in your property.
Do you want to branch out your business? If your business has satellite offices or other locations, having commercial access control can help you to manage these multiple areas at once. Instead of being forced to figure out keys and locations, all you'll need to do is give someone the right code.
Whether your business is in its infancy or is a well-established one, having commercial access control is one of the best things that you can do for your business. To learn more about the benefits of commercial access control, please give us a call at Eastway Lock & Key, Inc. today.