Here at Eastway Lock & Key, Inc., we want to help you keep your home or business as secure as possible. While there are many high-tech systems you can use to protect your property, one of the most effective steps you can take is the much lower-tech practice of simply locking your doors consistently. However, the true effectiveness of this practice depends on the quality and integrity of your doors and their hardware, neither of which will last forever. To help you keep your property safe, we have put together this article to help you determine whether it's time for a door replacement.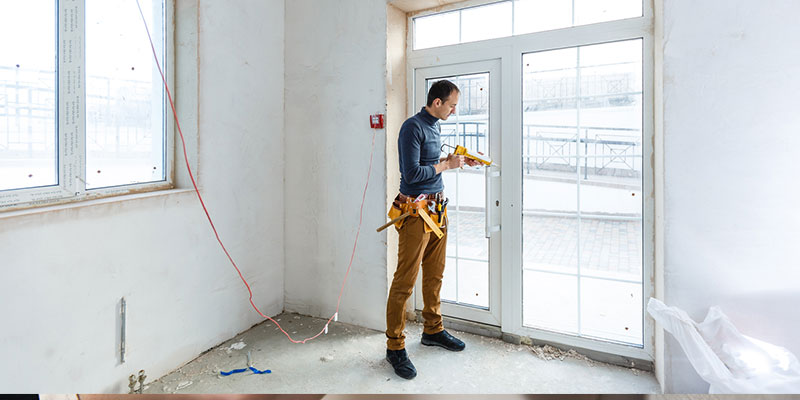 Visible Damage- One sign that it's time to get a door replacement is if your current doors have visible damage, including peeling paint, dings, or dents. While these might seem like minor cosmetic flaws, small problems can become big ones if they are not addressed promptly. You don't want to find out too late that your door has been weakened by wood rot or the hinges by rust, so we encourage you to give us a call whenever you notice signs of damage.
Improper Opening/Shutting- Another indicator that it may be time for a door replacement is if your door becomes sticky or difficult to open/shut. If your door starts to scrape against its frame, or you find yourself having to forcefully shove to get it to close all the way, you should call our team. While a little expansion and contraction in wooden doors is inevitable, if yours has become so warped that it's affecting its functionality, you should get it replaced.

Faulty Seals- Lastly, if you find that your home or business has developed a draft, the culprit could be your exterior doors, and specifically failing or faulty seals. Not only are these drafts annoying to experience, they also point to a breach in your property's heat envelope, meaning that the building has to use more energy to maintain your desired temperature. If you want to ensure that your property is as energy efficient as possible, you should get a door replacement quickly after this problem develops.