Here at Eastway Lock & Key, Inc., we want to help you protect your home or business. While many people jump straight to security cameras or other high-tech solutions–which our team can certainly provide–we often encourage those with this mindset to slow down and make sure the basics are taken care of first. When we talk about the basics of home or business security, it doesn't get more basic than making sure that your doors shut behind you. If you want to remove human error from this equation, we recommend investing in automatic door closers.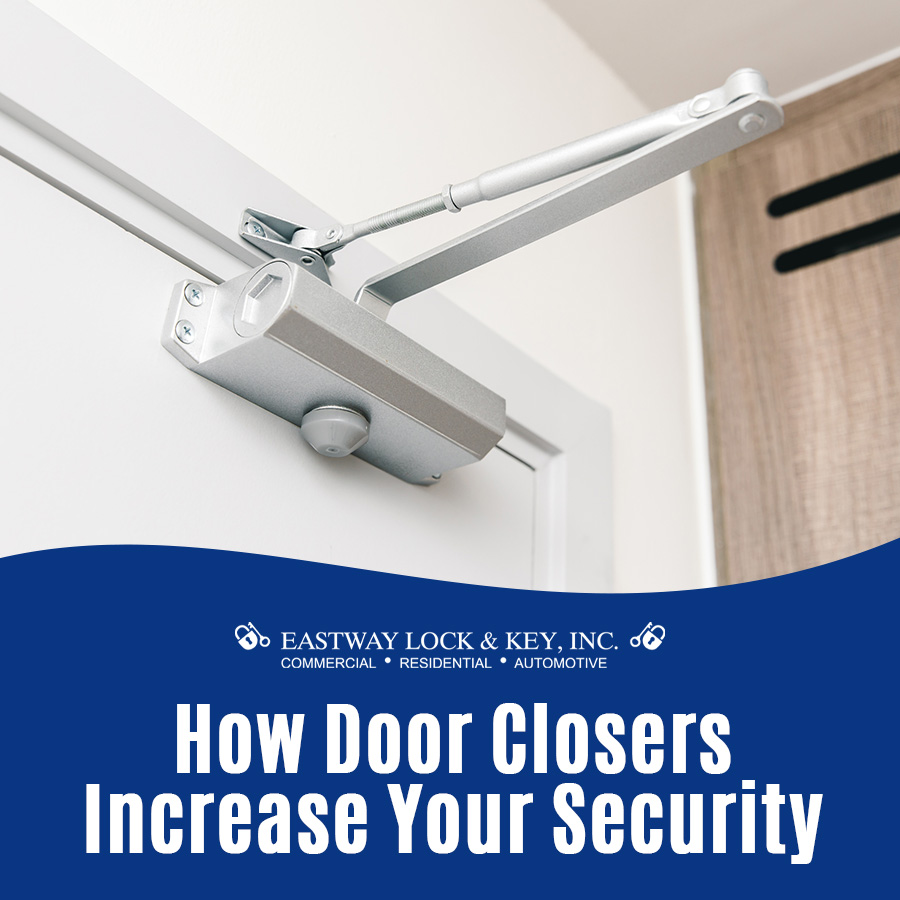 As the name suggests, door closers are mechanical devices that ensure a door closes again once it's been opened. Most building codes mandate that businesses install door closers on their fire doors in order to make sure that they remain shut, but many businesses use them on other doors in their facilities. Our team at Eastway Lock & Key, Inc. recommends installing door closers on all exterior doors in order to safeguard against potential intruders, and we have also found them to be useful for doors in high-traffic areas, as most of these devices prevent the doors from slamming or from being opened too forcefully, both of which help avoid possible injuries.
We at Eastway Lock & Key, Inc. hope that this information has been helpful to you. If you are interested in the benefits of door closers for your home or business, just give our team a call to learn more about how they can help you.