If you utilize one or more commercial safes at your business, there may come a time when you need to upgrade your technology. Whether your business has suffered a loss, your safe no longer meets your needs, or you are expanding to a new location, having secure storage for your valuables is an essential part of business operations.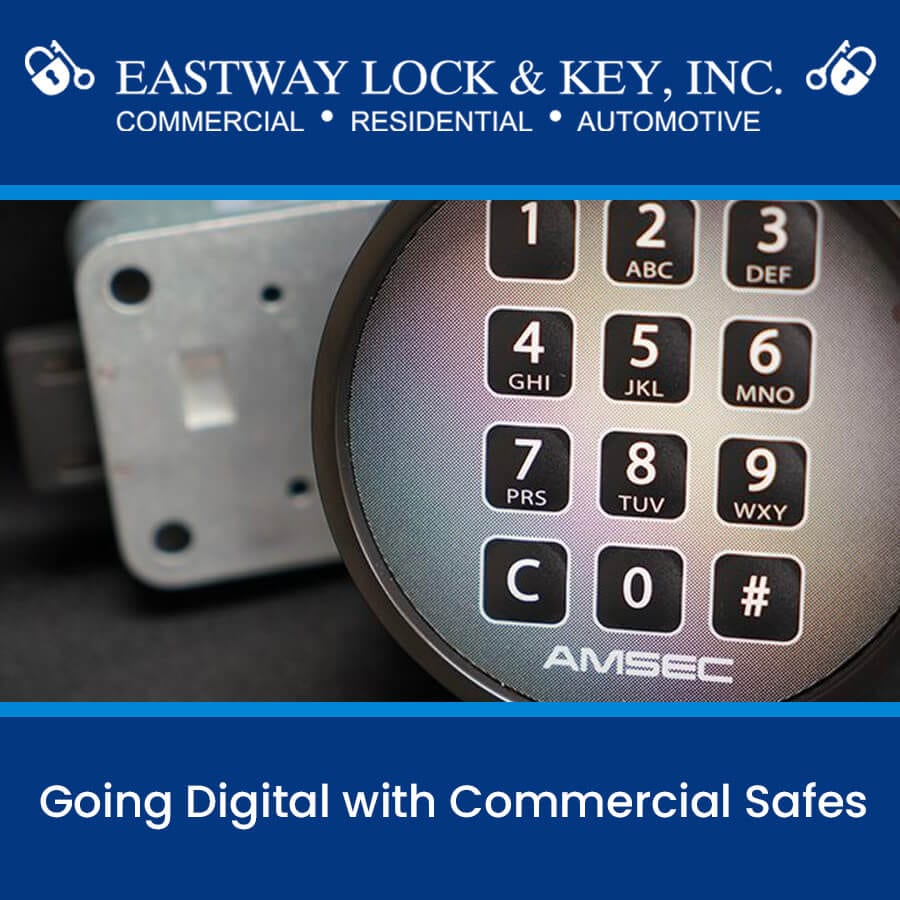 If you are considering upgrading, there are a few important reasons you may want to look at digital commercial safes rather than the standard lock-and-key versions.
Convenient Access – One of the most frustrating things about key entry is that you can lose the keys. With digital commercial safes, you can set your access code and know that you'll have access to your critical items without going on a hunt for the key.
Reinforced Hardware – Another great reason to upgrade to digital commercial safes is that they often have reinforced hardware. Not only will your safe have a stronger frame, walls, hinges, and bolts, but you may also find an incorporated alarm system gives you great peace of mind.
Greater Freedom – You may not think of freedom when it comes to commercial safes but going digital offers this unique advantage. With digital commercial safes, you are free to change the combination on your locking mechanism as many times as you wish without additional cost. This is especially ideal when you experience staff turnover or have high security measures in place.
At Eastway Lock & Key, Inc., we can discuss which digital commercial safes would be a good fit for your business and provide complete installation. Contact us today to discuss your security needs