Door locks protect our homes, businesses, and industrial facilities. They give us a sense of security and maintain our privacy. However, there are times when these locks may present problems that can compromise your safety. This post will discuss common door lock issues and how to address them effectively.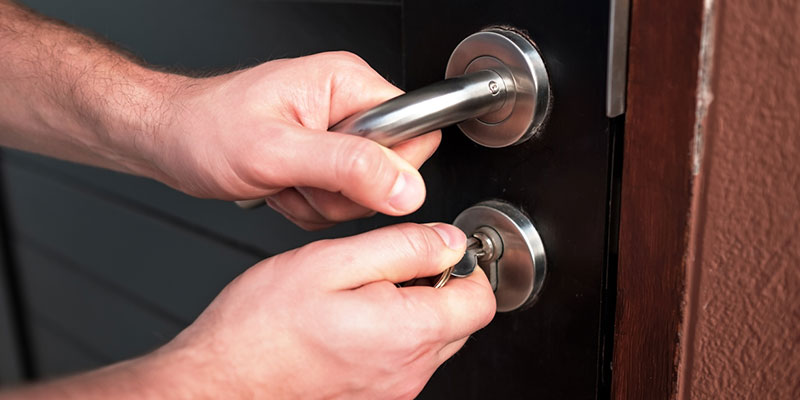 Stuck or Jammed Locks. One common issue is a stuck or jammed lock. This problem can occur due to dirt and debris buildup, misaligned door latches, or damaged internal components. You could try cleaning the lock with a mild cleaner and lubricating it with graphite or silicone spray to address the stuck lock. Our locksmiths can easily assess and repair the problem.
Broken Key Inside the Lock. Breaking a key inside a lock can be a frustrating experience. In such cases, needle-nose pliers or a broken essential extractor tool might help retrieve the broken piece. However, if these methods are unsuccessful, contacting a locksmith is essential to avoid causing further damage to the lock.
Loose Door Locks and Handles. Loose door locks and handles can compromise your security and make it easier for intruders to gain access. You could tighten the screws on the lock or handle to fix it, but it's time to call a professional for a replacement if the lockset is damaged.
Difficulty Turning the Key. If turning the key in the lock takes more force, or you must wiggle the key exactly right to get It to work, you might have a worn-out key, misaligned lock components, or a broken lock cylinder. We can rekey or replace the lock in question if needed.
Understanding these common issues and knowing when to call a professional locksmith can help you maintain the safety and integrity of your property. At Eastway Lock & Key, Inc., our team of certified technicians is always ready to provide expert advice and assistance for all your lock-related needs.