The door is an important feature of your home or office. It is often the first thing a visitor sees, and it provides security to your family or business. It is important to do a little research on different kinds of doors to ensure that you are getting the best door for your needs. Here at Eastway Lock & Key, Inc., we love steel doors. Let's discuss some of the wonderful benefits of steel doors.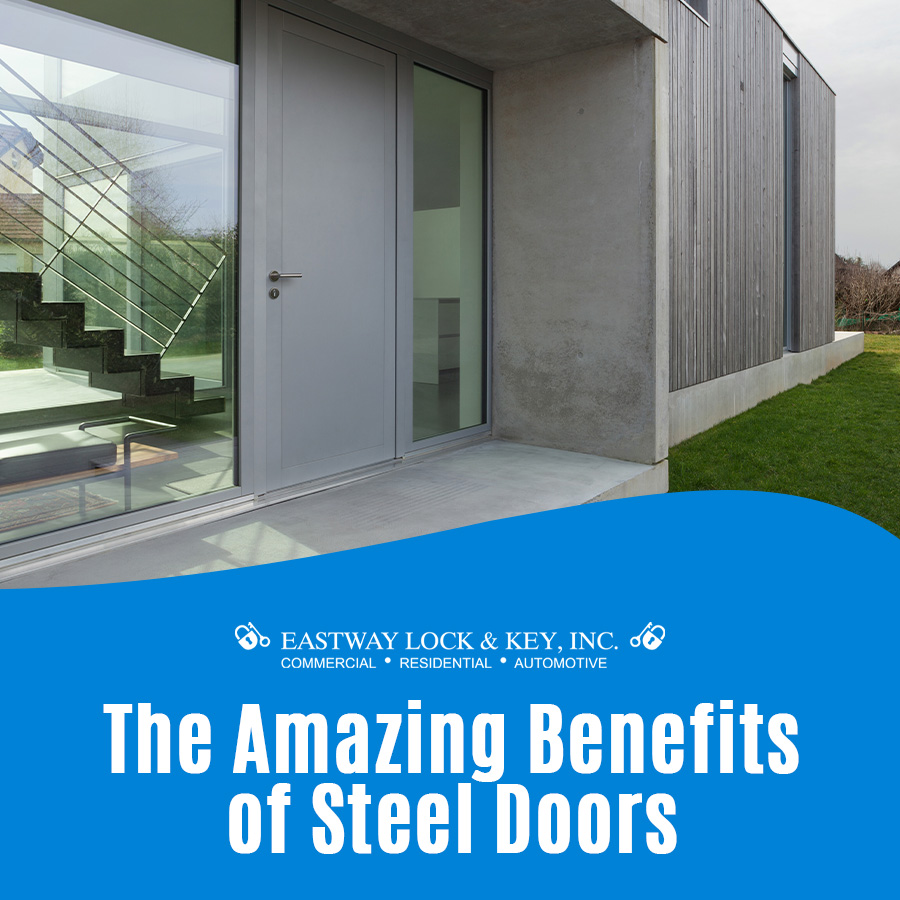 Durable – Steel is an extremely strong material. There are not many other materials stronger than steel. So, it is not surprising to us that steel doors are very durable and will last a very long time. Steel doors will not warp, crack, or rot. They are also very strong against harsh weather.
Curb appeal – A front door made of steel will add great curb appeal to your home or business. Because they are so durable, a steel door will stay looking great for many years. They come in many different styles, colors, and sizes.
Security – Steel doors are incredibly strong. You won't have to worry about intruders breaking down your steel door.
Low maintenance – Steel doors don't require any routine maintenance. Because they are so durable, they don't need to be re-stained or re-painted like typical wood doors.
We know that you will love the many benefits of your new steel doors. If you have any questions or would like to schedule an installation, please give us a call or stop by our office. Our very experienced employees are happy to help you in any way we can.