Closed-circuit television is a way to monitor your home or business through video recordings that are only viewable to you, and not the public. Security cameras are placed throughout a room or building to record what is occurring in those places. These recordings are immediately saved and can be viewed at a later time.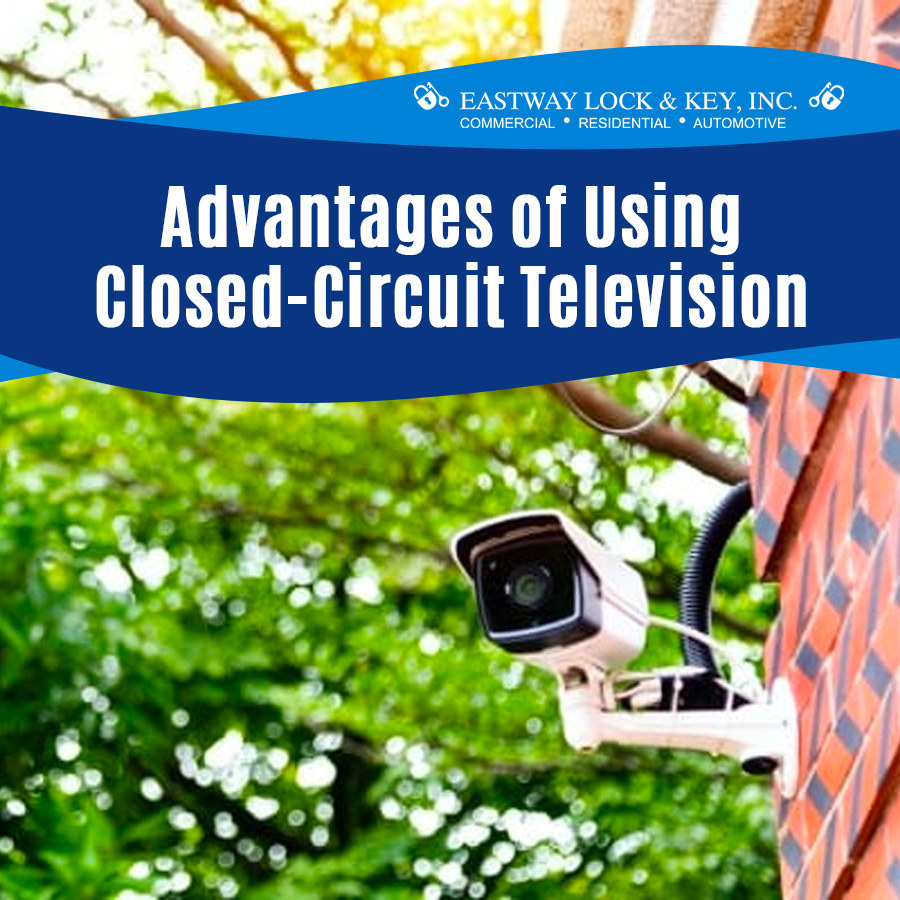 With the increasing crime rates in many areas, we have found that security of businesses and homes is at the top of the list for many business owners and homeowners. Owners want to protect their property and livelihood at an affordable cost. There are many ways to increase the security at your home or business. One of these ways is through closed- circuit television, or CCTV. Listed below are some of the great benefits of using closed-circuit television.
24/7 surveillance
Visible cameras deter crime
Better safety
Increased security
Criminal events saved on tape
Remote access available
Insurance discounts
There are many benefits to having closed-circuit television in your home or business. Here at Eastway Lock & Key, Inc., we feel that anyone can benefit from increased security, especially closed-circuit television. We have decades of experience and knowledge about this type of video surveillance. Customer satisfaction is our number one goal. Give us a call or stop by our office today to get a free quote or to find out more about video surveillance options.