As you can guess from our name, we at Eastway Lock & Key, Inc. know a thing or two about door locks. While many of our customers jump straight to the high-tech security options we offer, such as camera systems or access controls, in doing so they miss out on the fact that they can substantially increase the security of their home or business by simply having the right locks for their doors and using them faithfully. To help you choose the right door locks for your property, in this article we'll be going over a couple of the most popular varieties and their relative strengths.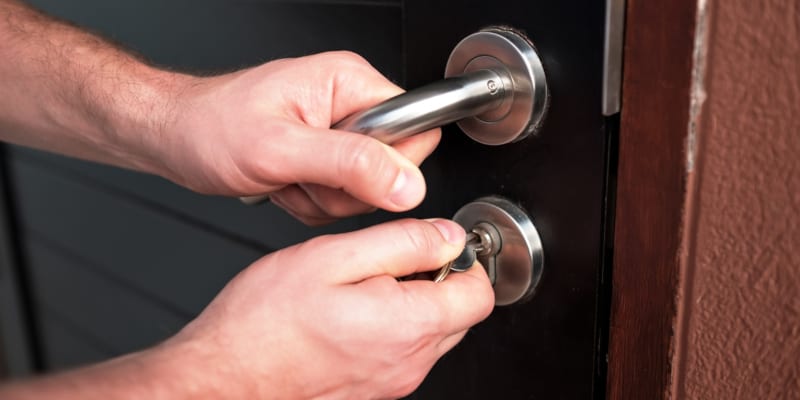 Conventional Door Locks. The type of lock that you're probably most familiar with is a conventional door lock, most of which are single-cylinder models. While most conventional locks lack the extra features of smart locks (which we'll cover below), having a lock with a deadbolt and using it consistently still offers great protection for you and your property. Here at Eastway Lock & Key, Inc., we offer a wide range of conventional door locks, including drill-proof, high-security options such as Medeco, as well as electronic locks that can be opened with a programmed code rather than a key.
Smart Door Locks. Another type of door lock that continues to grow in popularity is the smart lock. These models can do more than just lock your doors, offering extra features such as remote controls, access logs, geofencing, and other functions. As you can imagine, these extra features make smart locks more expensive than the standard variety, but many people find the added peace of mind to be well worth the cost.

We at Eastway Lock & Key, Inc., hope that this information has been helpful. If you would like some expert advice on which door locks are best for you, we encourage you to reach out to our team.