Keep your business protected and attractive with a properly installed wood door frame.
One of the most very basic forms of safety and security for your business is your front door! Having a quality front door that is installed correctly is one of your best defenses against threats as well as energy loss. However, it doesn't matter how nice your front door is if you don't have the right door frame installed to accommodate your door properly. When you have a wooden door, you'll want a quality wood door frame from Eastway Lock & Key, Inc. for the best in security and comfort.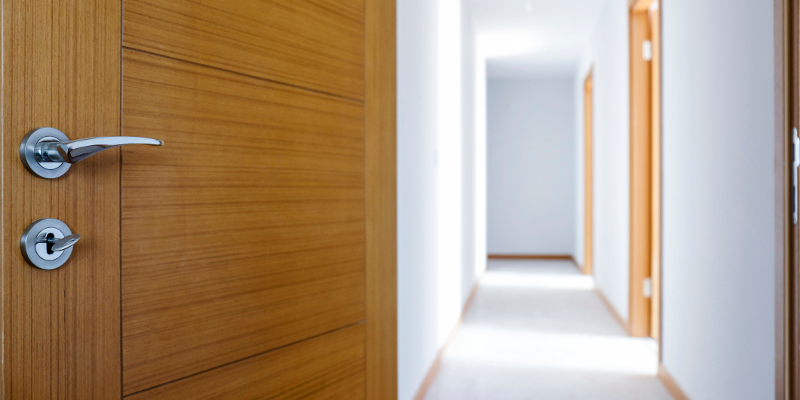 If you have ever tried to hang a door before, you know how tricky it can be! It needs to fit exactly into the predetermined space and be flush, plumb, and level all at the same time. Without years of practice in hanging doors, you can expect to take hours on this project with end results that may still be sub-par.
When you call us at Eastway Lock & Key, Inc. to assist you with your doors and wood door frames, you're calling in the best that Charlotte, North Carolina has to offer in terms of working with and installing your wood door frames. Because we are locals to the area (Charlotte born and raised and proud of it!), we understand the needs of this area in regards to how it will affect your wood door frames and adjust your installation and repairs accordingly. You won't have to worry about sticking doors during the hot and humid summers or doors with gaps during the winter. You'll only have solid, strong, beautiful wood door frames that you can enjoy for years to come.
---
At Eastway Lock & Key, Inc., we install wood door frames in Charlotte, Concord, Indian Trail, Huntersville, Mount Holly, Marvin, Rock Hill, and Waxhaw, North Carolina, as well as Myrtle Beach, Fort Mill, Surfside Beach, Garden City, Little River, Conway, Murrell's Inlet, and Pawleys Island, South Carolina.