Check out the many benefits of wooden doors!
When it comes to your commercial building or office, the little details mean a lot. Little things like trim and knobs can contribute to the overall aesthetic appeal, while larger elements like paint color and flooring choices set the tone for the style. Another larger element that you should consider when it comes to your property is the addition of wooden doors. Here at Eastway Lock & Key, Inc., we have seen our fair share of doors here in Charlotte, North Carolina, and we consistently have loved the look and durability of wooden doors. Wooden doors have many advantages over hollow-core doors, including: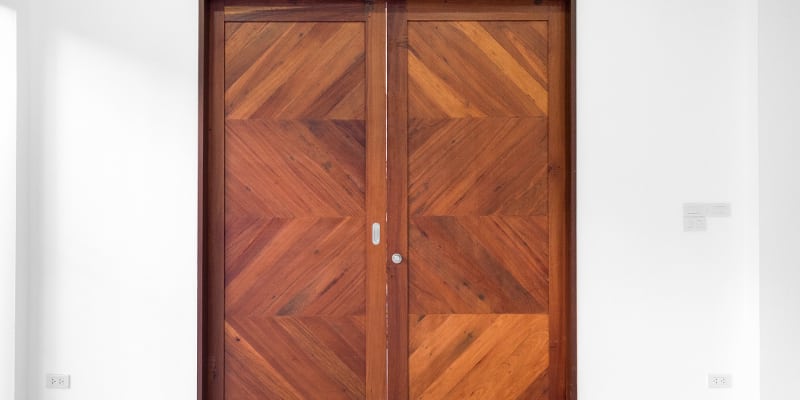 Durability- When it comes to doors, you really do get what you pay for. Solid wooden doors can withstand all kinds of use and abuse.
Beauty- There's nothing quite like the individuality of wood grain and stain for wooden doors. Even with the same style, no two doors will be identical and many people enjoy the distinction of wooden doors.
Insulation- Hollow-core doors do not have the same insulating features as a thick, wooden door. Whether you want to save on utilities or damper sound, wooden doors serve as insulation for both of these properties.
Wooden doors require a little special treatment and expert hanging in order for them to have the lasting power that they're known for. To get the best from your wooden doors, you need our team of experts at Eastway Lock & Key, Inc. Give us a call today and let us know how we can help with your wooden doors!
---
At Eastway Lock & Key, Inc., we install wooden doors in Charlotte, Concord, Indian Trail, Huntersville, Mount Holly, Marvin, Rock Hill, and Waxhaw, North Carolina, as well as Berkeley County, Myrtle Beach, Fort Mill, Surfside Beach, Garden City, Little River, Conway, Murrell's Inlet, and Pawleys Island, South Carolina.