Hollow metal doors are a great option for your commercial facility.
Your commercial building in Charlotte, North Carolina needs doors that are durable, secure, and up to the task of opening and closing again and again without sustaining major wear. At Eastway Lock & Key, Inc., we highly recommend hollow metal doors and believe they are a good fit for your facility for the following reasons: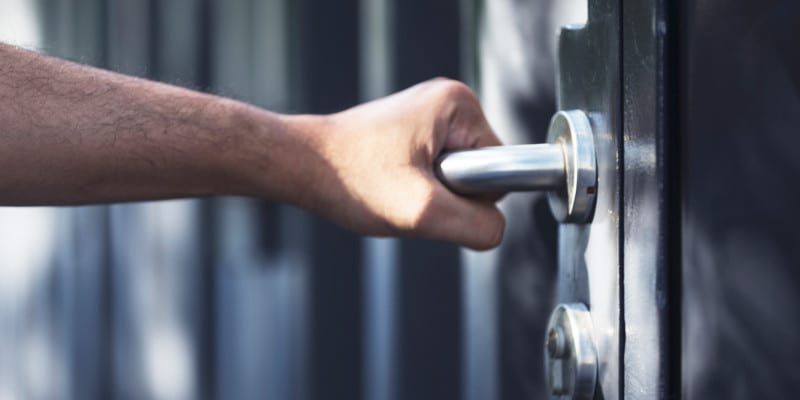 Structural integrity – Hollow metal doors are a security investment. We suggest installing them at every major entrance or exit to your building to ensure maximum security.
Design flexibility – You want to have flexibility in terms of where you can install hollow metal doors throughout your building. Luckily, the frames of these doors come in many customizable sizes, so you won't have a problem finding the right size door for your facility.
Aesthetics—While you may not initially think of hollow metal doors as an aesthetic solution for your building, new technology has allowed these doors to mimic several popular styles.
Long-lasting material—The doors in your building should last a long time, and when you choose hollow metal doors, you make sure of that. These doors also resist the environmental damages of heat, humidity, warmth, and cold.
Lightweight design—Although many people choose hollow metal doors for security reasons, these doors feature a lightweight design that makes them easy to open and close.
Regardless of whether you own a restaurant, retail shop, or any other type of retail facility, hollow metal doors are a great option. Contact us at Eastway Lock & Key, Inc. today to find out more!
---
At Eastway Lock & Key, Inc., we install hollow metal doors in Charlotte, Concord, Indian Trail, Huntersville, Mount Holly, Marvin, Rock Hill, and Waxhaw, North Carolina, as well as Myrtle Beach, Fort Mill, Surfside Beach, Garden City, Little River, Conway, Murrell's Inlet, and Pawleys Island, South Carolina.