Our team offers high-quality wood door frames to keep your property beautiful and secure.
When it comes to keeping your business secure, it's easy to assume that you need a network of the most cutting-edge cameras, sensors, and alarms. While those devices will certainly help protect your business, it's important not to neglect low-tech security features either, and one such feature is your door frames. A low-quality door frame, or one that can't accommodate its door properly, creates a weakness in your security that intruders might exploit. Fortunately, our team at Eastway Lock & Key, Inc., offers a range of top-notch wood door frames to keep your business safe and beautiful.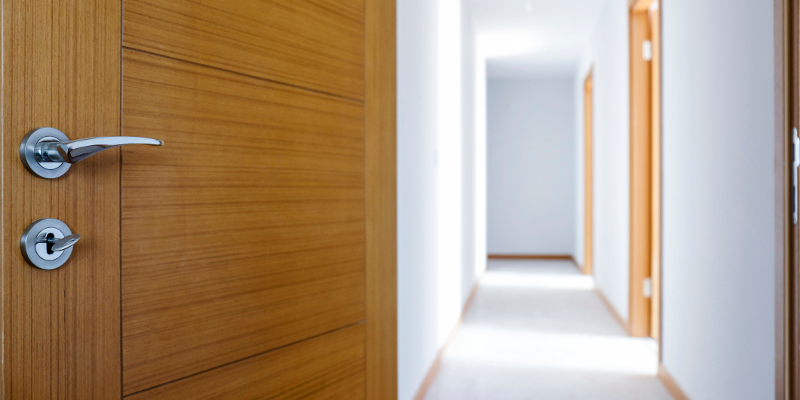 Not only does our team offer a range of durable, high-quality wood door frames, we are also happy to install them and hang your doors for you. Although hanging a door may seem pretty straightforward, in practice it is often tricky to get the door to fit properly into its space, and it takes an experienced hand to make sure that the door is level, plumb, and flush in its frame. Our team has extensive experience installing doors and door frames of all kinds, and we know how to get the job done efficiently and produce great results. What's more, we are familiar with the Myrtle Beach, South Carolina area, so we know how the locale climate and weather are likely to affect your new wood door frames and can offer advice on how to maintain them.
If you are interested in replacing your existing door frames with a new, more durable option, we encourage you to give us a call.
---
At Eastway Lock & Key, Inc., we install wood door frames in Charlotte, Concord, Indian Trail, Huntersville, Mount Holly, Marvin, Rock Hill, and Waxhaw, North Carolina, as well as Myrtle Beach, Fort Mill, Surfside Beach, Garden City, Little River, Conway, Murrell's Inlet, and Pawleys Island, South Carolina.