Let us ensure your doors are functioning properly with skilled door repairs.
Most of us don't notice a smoothly operating door. When everything opens, closes, aligns and locks like it should, we tend to move past it without a second thought. However, if any of these things were to be incomplete, improperly aligned or dysfunctional, we would notice immediately! Doors are an important security feature for your home or business property in the Myrtle Beach, South Carolina area – or anywhere you happen to be! If your doors aren't working properly for whatever reason, then we here at Eastway Lock & Key, Inc. want to help you with the door repair needs you might have.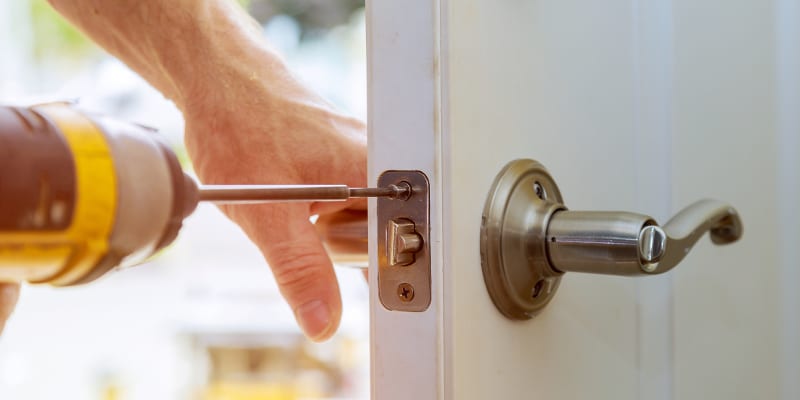 Door repairs can help put an end to any of the door problems that you might be having. Whether your door sticks, doesn't close properly, is off-center, or has locking problems, our team can make it right. For over 40 years, we have been hanging, repairing and installing doors, so you can have confidence that, no matter the problem with your door, we will know the best and most efficient way to solve it. We work with all sorts of different doors when it comes to your door repair needs, including metal, solid wood, hollow doors, fire doors, even garage and hurricane doors! No matter what type of door needs a door repair, our team is here to sort it out.
For questions that you might have about door repair in your area or other locksmithing questions, please don't hesitate to call us today. We look forward to working with you!
---
At Eastway Lock & Key, Inc., we offer door repair services in Charlotte, Concord, Indian Trail, Huntersville, Mount Holly, Marvin, Rock Hill, and Waxhaw, North Carolina, as well as Myrtle Beach, Fort Mill, Surfside Beach, Garden City, Little River, Conway, Murrell's Inlet, and Pawleys Island, South Carolina.