Don't underestimate the importance of your commercial doors. 
You might not think much about the doors to your Fort Mill, South Carolina business until they no longer work as well as they should. When that happens, it can be a safety issue for your staff and a security issue for your inventory. If you need help with your commercial doors, contact our team at Eastway Lock & Key, Inc. to assess your needs. We can install new doors or replace ones that are no longer working in no time.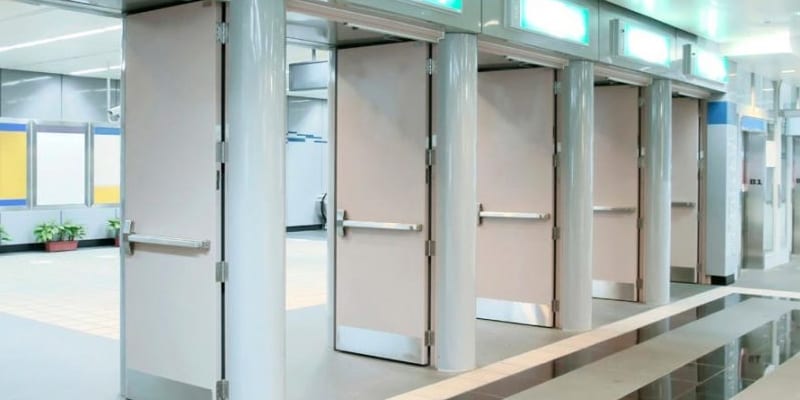 One of the best things about a solid industrial door is that it makes your business safer. These doors are made to withstand efforts to break through them, keep burglars away, and protect valuables inside the building. Strong construction and heavy-duty materials make it hard for people who aren't supposed to be there to get through, giving you and your staff peace of mind.
Additionally, commercial doors are made to handle heavy use. We offer doors made with high-quality materials that last a long time. Also, many interior commercial doors are fire-resistant, which adds another level of safety to the building. In a fire, these doors can keep the flames, smoke, and heat inside, giving your staff and customers more time to get out of the building safely.
Commercial doors can also reduce noise pollution, which is essential if you're located in a busy area or machinery used in your business makes a lot of noise. These doors' thick construction helps block out sounds from the outside, making it a quieter and more comfortable space for your team.
The right doors can also help you use less energy. Solid business doors with the proper insulation can help control the temperature inside the building by keeping heat and cold from escaping or getting in. This means that heating and cooling bills will decrease, making them better for the environment and your bottom line.
Ultimately, investing in a high-quality, well-designed door improves your business's general look and function while ensuring your employees and customers are safe and happy. If you need commercial door installation or replacement in Fort Mill, contact our team today to see how we can help. We offer a variety of doors to suit your needs and professional service.
---
At Eastway Lock & Key, Inc., we install doors in Charlotte, Concord, Indian Trail, Huntersville, Mount Holly, Marvin, Rock Hill, and Waxhaw, North Carolina, as well as Myrtle Beach, Fort Mill, Surfside Beach, Garden City, Little River, Conway, Murrell's Inlet, Berkeley County, and Pawleys Island, South Carolina.