We can replace or clone your vehicle transponder key for less than a dealership charges.
It used to be an easy matter to make a spare key for your vehicle. While it may frustrate you that getting a duplicate transponder key is a more involved and costly proposition, it is better overall as it keeps your vehicle from being more easily stolen. If you thought you had to go to the dealership and pay a high price for a new key, you'll be happy to learn that here at Eastway Lock & Key, Inc., we are one of only a few auto locksmith companies in the Charlotte, North Carolina area that clones transponder keys, and we do it for less than the dealership will charge you.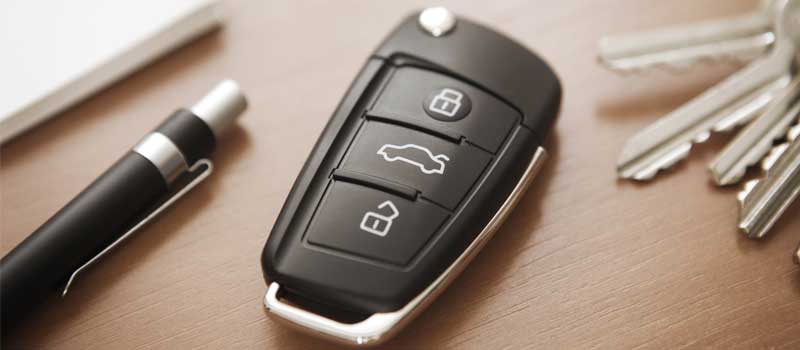 A transponder is an electric device with a unique ID number programmed to communicate with your vehicle's computer. We are equipped to make a clone transponder key from the one you have or provide a replacement for most vehicles if you have lost or misplaced your original set. This is also beneficial if one or both of your transponder keys has become damaged or isn't operating properly.
Getting you in when you're locked out
We understand that getting locked out of your vehicle can be a scary situation, but with our 24/7 emergency lockout assistance, we'll get you back in your vehicle as quickly as possible. You won't have to leave your vehicle overnight in an unsecured area, hoping it will still be there in the morning.
If you have any questions about any of our locksmith services, including transponder cloning or replacement, don't hesitate to contact us. We have served the community since 1976 with the security products and services needed for home, business, and automotive. Call today to learn more.
---
At Eastway Lock & Key, Inc., we offer transponder services in Charlotte, Concord, Indian Trail, Huntersville, Mount Holly, Marvin, Rock Hill, and Waxhaw, North Carolina, as well as Berkeley County, Myrtle Beach, Fort Mill, Surfside Beach, Garden City, Little River, Conway, Murrell's Inlet, and Pawleys Island, South Carolina.