We can clone or replace a transponder key for your vehicle at a lower price than the dealership charges.
It used to be that many people had multiple keys to their vehicle, but when modern cars starting having transponder keys, most choose to settle for the two provided by the dealership. If you have ever asked the dealership for a third one, you know that they aren't inexpensive. However, there is another solution if you have a third driver (or more) or want the peace of mind that having a spare key provides. At Eastway Lock & Key, Inc., we are one of the few locksmith companies in the Myrtle Beach, South Carolina area that has the capability of cloning transponder keys. While they are still costlier than a standard key, our price is less than what the dealerships charge.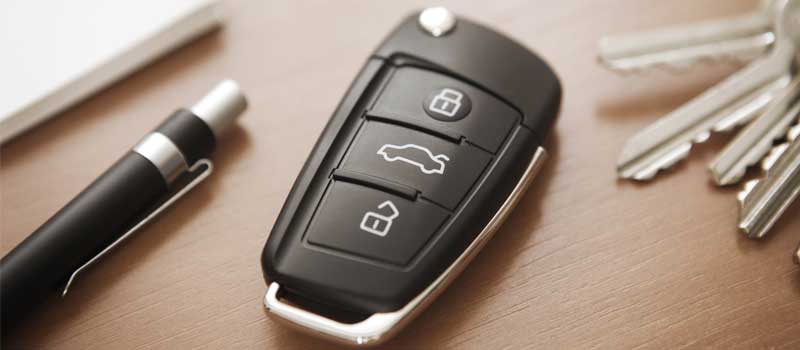 Ideally, we create a clone transponder from the one you still have. However, if you manage to lose the one or two that you received when you purchased your car, we can provide a replacement for most vehicles. This capability also comes in handy if the transponder key you have has become damaged or is malfunctioning. Should that happen and cause you to be locked out of your vehicle, feel free to call us any time of the day or night for our emergency lockout assistance.
It might seem that transponder keys are a real headache, but the reality is that they have contributed to a significant drop in vehicle thefts. The majority of vehicles stolen today are those built before these sophisticated anti-theft features were implemented. Now that you know where you can get replacement transponder keys for your vehicle at a more affordable price, you can just enjoy the added security and functionality they provide. Call today with any questions you might have.
---
At Eastway Lock & Key, Inc., we offer transponder services in Charlotte, Concord, Indian Trail, Huntersville, Mount Holly, Marvin, Rock Hill, and Waxhaw, North Carolina, as well as Berkeley County, Myrtle Beach, Fort Mill, Surfside Beach, Garden City, Little River, Conway, Murrell's Inlet, and Pawleys Island, South Carolina.