An auto locksmith can resolve more door lock issues than you might think!
With technological advancements come the reduction of some problems and the invention of new ones. While newer vehicles have mores safeguards to keep you from locking your keys inside the vehicle, car key duplication is a bit more complicated. At Eastway Lock & Key, Inc., we have been a trusted auto locksmith since 1976 and opened our second location in Myrtle Beach, South Carolina about 5 years go. Over the years, we have seen many changes in automotive door locks and our dedication to staying on top of advancements allows us to resolve all your auto locksmith problems.
We provide emergency lockout assistance, car key duplication, car lock rekeying, car key replacement, and more. We recommend calling us when you need a new key as we are more affordable than going to the dealership. You might find someone even lower priced if you search online, but we've been told those unrealistic prices end up being a bait and switch situation. When it comes to something as important as your transportation, it is better to go with an experienced, certified auto locksmith who is a member of the Associated Locksmiths of America.
You SAVED my day!
"I just have to brag about an experience I just had with Daniel at Eastway Lock and Key, Inc. I locked my purse, keys and phone in my trunk while loading groceries. Several people were trying to pop my door open with no luck. LIKE THE LOCKSMITH ANGEL THAT HE IS, Daniel walked up out of nowhere, offering to help, and within minutes, I was in my car and on my way home. Thank you, Daniel -- you SAVED my day and my groceries!!!"
★★★★★ Brette C.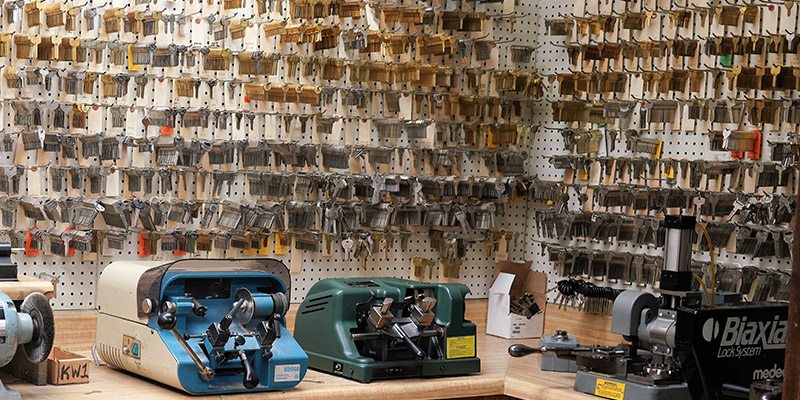 Locksmith Services
Our team has more than a century of combined experience, and we are confident that our locksmith services can improve the safety of your property.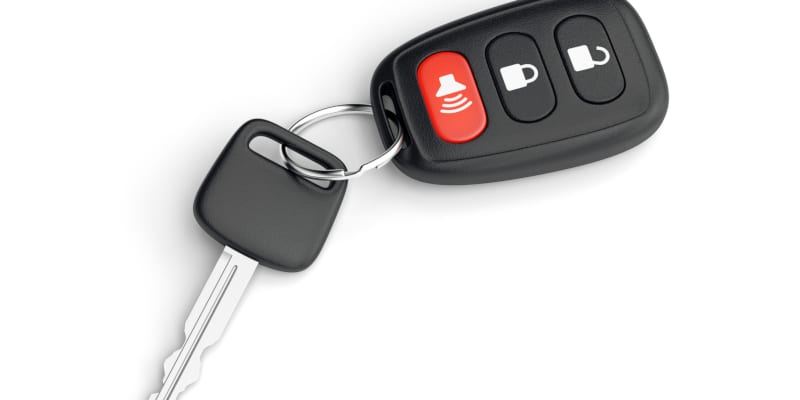 Auto Locksmith
We offer 24/7 auto locksmith services, so whenever you need our help, we're just a quick phone call away!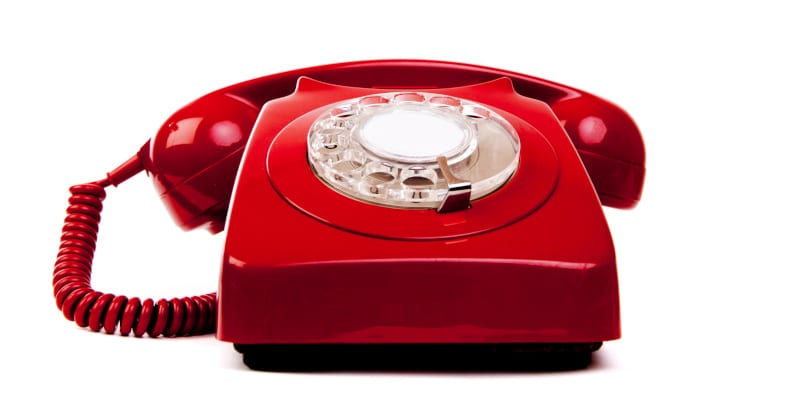 Emergency Locksmith
Are you locked out of your car or home? At Eastway Lock & Key, Inc. we have reliable technicians available to help when you need us most!
We are your trusted specialist in locksmith services.
If you are in need of an auto locksmith or you have any questions about home, business, or automotive locksmith services, don't hesitate to give us a call. Please note that not all services are available at our South Carolina office, so contact us to find out more information.
---
At Eastway Lock & Key, Inc., we offer auto locksmith services in Charlotte, Concord, Indian Trail, Huntersville, Mount Holly, Marvin, Rock Hill, and Waxhaw, North Carolina, as well as Myrtle Beach, Fort Mill, Surfside Beach, Garden City, Little River, Conway, Murrell's Inlet, and Pawleys Island, South Carolina.
Why Choose Eastway Lock & Key, Inc.?
We have been a trusted specialist in locksmith services in Charlotte, North Carolina since 1976. Customer satisfaction is one of our biggest priorities. As part of our service to you, we even offer our customers a 90-day warranty on all parts and materials!
See what some of our satisfied clients are saying about our locksmithing services.
Eddie, I can't say thank you enough. The professionalism, respect, timeliness, I could go on. He showed up at EXACTLY the scheduled time of 2pm sharp. If everyone at Eastway is like you, there is no business that can even compete with all you do. A true master of your trade.

Tara Stroud
19:54 05 Dec 23
Wonderfull guys that work here they know there stuff Stephen and Tristian top notch

Carlo Rodriguez
14:59 05 Dec 23
Chris was tenacious as he opened my van up for me today. It was cold, not easy, and Chris never quit. Ford Transit vans are not easy to Pop A Lock. Thank you very much Eastway and Lock! You've got a great guy.

Tristin, Tracy and Patrick excellent customers service!! Highly recommended!

Awesome place! Stephan helped clarify with me over phone and even hooked me up with a cheaper option (by vetting out keys that I bought elsewhere that happened to be workable). He cut and programmed and I was good to go with a great deal! Nice work!

paul duffy
19:13 16 Nov 23
Always have what I need in time of need.Excellent Service

Shelton Ward
17:09 15 Nov 23
Quick and friendly service.

Pete Wilkinson
16:17 15 Nov 23
Great service!! We lost an important key. Tristin and Stephan worked non-stop producing 3 working copies of our key. Thanks! We certainly recommend Eastway Lock & Key!!!

Carlos Rabassa
00:43 15 Nov 23
Everytime that I have gone to Eastway Lock & Key they have provided me with good and timely service.

Nicholas Kinlaw
00:25 15 Nov 23

Samantha Grier
16:29 11 Nov 23
To make a long story short, the key for my Stack-On cabinet was stolen and in my infinite wisdom I attempted to drill the lock out myself. After snapping 17 drill bits I decided to reach out to the pros and brought the cabinet over to Eastway Lock and Key for an office visit.Tristin and Bryant had the door open within fifteen minutes and for less money than I spent on my dear departed drill bits. Top notch guys, top notch service.Also, they sell safes in-store too. So I no longer need to use a $150 cabinet to store my $4000 worth of… machinery.

Patrick Moore
20:35 10 Nov 23
Tristin and Rebecca were helpful, got my safe open quickly and offered to make a new key

Dan Hanley
19:10 09 Nov 23
Tristin was quick, professional and nice.

Misty Dougherty
20:09 12 Oct 23
Came in to have some keys duplicated. Tristan assisted me and took care of me in a timely manner!! Great service!!

Steve Hayes
18:09 10 Oct 23
Great experience!! Most helpful and professional.

Anita Perry
17:17 07 Oct 23
These guys are first class. Helped me get a safe open that I had forgotten the combination too. Tristan was the man.

Justin Swilling
15:40 06 Oct 23
Great service. Friendly, knowledgeable personnel. paid $6 to have an old-school (no chip) car key duplicated. Others wanted to charge $90+

Rose Hamid
15:24 05 Oct 23
Excellent service and professional job.Julia was great to work with

amanda clark
19:27 04 Oct 23
Tristin was awesome! Was able to assist me with my car keys and offered solutions if the issue still persisted!! I definitely recommend this place and will be back!

Marjorie Paraison
15:37 04 Oct 23
Tristan was very friendly and quick to get me in and out with no hassle! This place was recommended by a friend, and I definitely see why not only was the service great I was in and out faster than I would have been if I would've went to a kiosk somewhere on my own!

Casey Rodgers
20:50 28 Sep 23
Shout out to tristian he was so very helpful .I got two keys made for my GMC CanyonHe did it so quick for a great price very grateful for the experience will be back

Desiel Rorie
04:51 27 Sep 23
Tristin was very responsive and set me up with exactly what I needed. It was a special key that others didn't have.

Rod Springhetti
16:03 26 Sep 23
Awesome and quick service from Tristin. Very helpful and knew exactly what he was doing. Highly recommend him, and eastway lock & key!!!!!

Justin Furr
19:12 22 Sep 23
Always a great experience! Tristian got me all set within minutes of the request. I'll always come here for my locksmithing needs

Laura Bauer
18:35 22 Sep 23
I came in today for a few keys needing to be cut for my office space. Tristin helped me immensely. He was very quick and very helpful and even offered to help me put all my keys back on the ring because I have no nails haha. I will definitely be coming back.

Sapphire Alvarez
19:55 20 Sep 23
Great service tristian was a lot of help !!

Taydem Giddens
19:15 20 Sep 23
Very helpful, excellent customer service

Helen Williams
16:48 20 Sep 23

karanakatana
16:06 20 Sep 23
My go to place!! Tristin is incredibly helpful and nice. They also always have what I need and are quick to get me taken care of and back to business. Highly recommend!!

Hannah Lafferty
20:35 15 Sep 23
Great service and friendly folks! Rebecca was a pleasure to work with at my employer location thank you!

Andrew Rumbold
14:18 15 Sep 23
Tracy was so professional. He was clear and honest about the charges that were very reasonable compared to other companies.

Karla Claytor
01:11 15 Sep 23
Very fast and friendly service. We needed two fobs and spare keys programmed and cut for our 2015 Dodge Caravan We purchased our fobs off Amazon, took them to Eastway and owner had us taken care of in about 30 minutes compared to having to leave it for hours with dealership to get it done. Their prices was very reasonable and work very efficient. Would recommend them to anyone who is in need of car/fobs replacement/locksmith work. Thanks Eastway!!! Our non-working fobs/key issues are all resolved and taken care of by your company. Will recommend family and friends to your company for locksmiths needs!

Gloria Lunger
22:32 14 Sep 23
The only place in town I trust to do my key copies! They are always the best

Rebecca Brown
16:16 05 Sep 23
Jacob and Vaughn came today to put locks back on my door. They showed up on time, after a phone call and did a fabulous job. They were fast, efficient and very professional! Thank you Eastway lock and key!!!

Thanks so much for your exceptional service. The technician arrived before the scheduled time and was able to key all my locks to the same key. It's a blessing not to have to carry all those keys. I am so thankful and will recommend Eastway as the ONLY choice for security services!

Lori Clark
22:35 11 Aug 23
Thank you so much for assisting me in a professional and timely manner. The door locks and keys look and work great! I will recommend to all my friends.

Got locked out of my house on a Sunday before Memorial Day in the rain…worst possible timing. Tracy came to the rescue and was at my house in less than 30 minutes, got me in the house within 5, and was so helpful and kind. Worth every penny, would highly recommend!

Anna Bulfin
16:50 28 May 23
Jeff came to our house and made us a spare key for our car and was AMAZING! Didn't have to leave....was quick, precise, and worth every penny! Will definitely use Eastway Lock and Key again!

Elizabeth Cox
16:02 23 Feb 23
I went to this location needing my house key copy my house key I couldn't copy it at Lowes.. The lady on the phon whom on I talked was very friendly as well the gentleman who greeted me was also friendly and and very polite. They charged me a very fair price to make a copy of my key The only downside about Eastway Lock & Key, Inc is that they don't have another store closer to the South Carolina state line in southern Charlotte.

Shaked Bar-Tal
03:14 15 Feb 23
The white guy that worked 04/June 11:40 was very helpful and pleasant . He copied 2 keys for me in less than 5mins . Great customer service 👍

Tammy Benjamin
15:09 13 Feb 23
Have had the pleasure of doing business with them over the last 5 years. Some on site at their place and some at my work site. They are always professional, friendly and explain what they will need to do and costs related so never any surprises. They will alway be my only locksmith of choice.

Tim Mitchell
13:37 21 Jan 23
Highly recommend! Brian Moreira is the locksmith that changed the lock for one of our office buildings, and he was super professional and quick. Thank you.

Clemence Mvete
16:33 12 Dec 22
We needed our exterior doors rekeyed and Brian did a fantastic job. Fast, easy, professional and affordable.

Alex Walker
11:54 09 Dec 22
I have been using the services of Eastway Lock and Key for more than 20 years and have never been disappointed. I am moving to a new house and planned on having Medico locks installed at a future date but when I misplaced the regular house keys today, I thought why not have new locks installed now. I called Eastway and they said they could schedule to have at least one door done today and replace the other locks at a later time. Of course it is Friday afternoon and when Kenny from Eastway called he had been in the field all day and had been given no information about what was to be installed. It was confusing but he got it straightened out and arrived with the needed equipment about the time the rest of the world was on their way home. He completed the job as a professional and checked with me about which locks I wanted for each door when he returned. He also noticed another door from the master bedroom that opens onto the patio that I had forgotten. (I had told him 3 doors but there are actually 4). As I said, I have never been disappointed and Kenny really went beyond expectations today. It is good to know that Eastway Lock and Key is as dependable today as it was in 1997-98, when I had my first Medico locks installed.

Gary Goldstein
23:19 18 Nov 22
Be sure to stay safe while you wait for one of our auto locksmiths to arrive.
Similar Services We Offer: