An auto locksmith can resolve more door lock issues than you might think!
With technological advancements come the reduction of some problems and the invention of new ones. While newer vehicles have mores safeguards to keep you from locking your keys inside the vehicle, car key duplication is a bit more complicated. At Eastway Lock & Key, Inc., we have been a trusted auto locksmith since 1976 and opened our second location in Myrtle Beach, South Carolina about 5 years go. Over the years, we have seen many changes in automotive door locks and our dedication to staying on top of advancements allows us to resolve all your auto locksmith problems.
We provide emergency lockout assistance, car key duplication, car lock rekeying, car key replacement, and more. We recommend calling us when you need a new key as we are more affordable than going to the dealership. You might find someone even lower priced if you search online, but we've been told those unrealistic prices end up being a bait and switch situation. When it comes to something as important as your transportation, it is better to go with an experienced, certified auto locksmith who is a member of the Associated Locksmiths of America.
You SAVED my day!
"I just have to brag about an experience I just had with Daniel at Eastway Lock and Key, Inc. I locked my purse, keys and phone in my trunk while loading groceries. Several people were trying to pop my door open with no luck. LIKE THE LOCKSMITH ANGEL THAT HE IS, Daniel walked up out of nowhere, offering to help, and within minutes, I was in my car and on my way home. Thank you, Daniel -- you SAVED my day and my groceries!!!"
★★★★★ Brette C.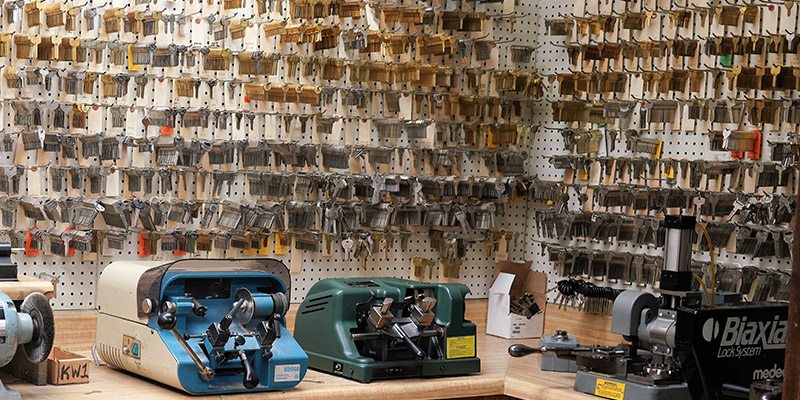 Locksmith Services
Our team has more than a century of combined experience, and we are confident that our locksmith services can improve the safety of your property.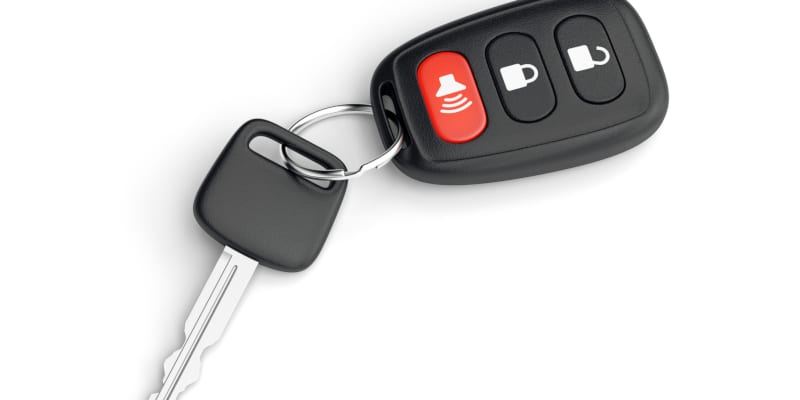 Auto Locksmith
We offer 24/7 auto locksmith services, so whenever you need our help, we're just a quick phone call away!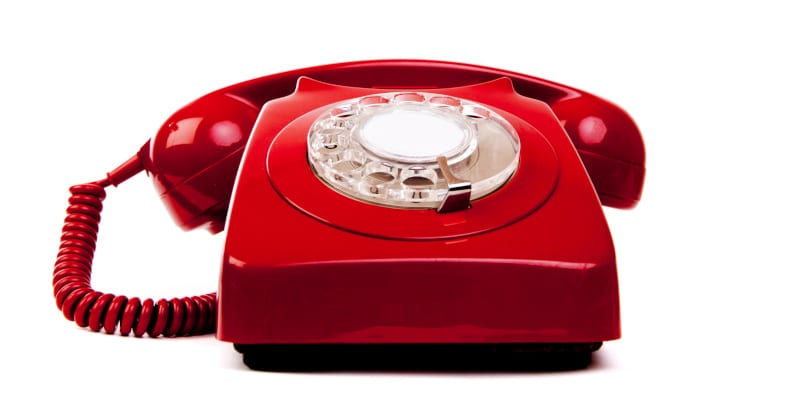 Emergency Locksmith
Are you locked out of your car or home? At Eastway Lock & Key, Inc. we have reliable technicians available to help when you need us most!
We are your trusted specialist in locksmith services.
If you are in need of an auto locksmith or you have any questions about home, business, or automotive locksmith services, don't hesitate to give us a call. Please note that not all services are available at our South Carolina office, so contact us to find out more information.
---
At Eastway Lock & Key, Inc., we offer auto locksmith services in Charlotte, Concord, Indian Trail, Huntersville, Mount Holly, Marvin, Rock Hill, and Waxhaw, North Carolina, as well as Myrtle Beach, Fort Mill, Surfside Beach, Garden City, Little River, Conway, Murrell's Inlet, and Pawleys Island, South Carolina.
Why Choose Eastway Lock & Key, Inc.?
We have been a trusted specialist in locksmith services in Charlotte, North Carolina since 1976. Customer satisfaction is one of our biggest priorities. As part of our service to you, we even offer our customers a 90-day warranty on all parts and materials!
See what some of our satisfied clients are saying about our locksmithing services.
Got locked out of my house on a Sunday before Memorial Day in the rain…worst possible timing. Tracy came to the rescue and was at my house in less than 30 minutes, got me in the house within 5, and was so helpful and kind. Worth every penny, would highly recommend!

Anna Bulfin
16:50 28 May 23
Jeff came to our house and made us a spare key for our car and was AMAZING! Didn't have to leave....was quick, precise, and worth every penny! Will definitely use Eastway Lock and Key again!

Elizabeth Cox
16:02 23 Feb 23
I went to this location needing my house key copy my house key I couldn't copy it at Lowes.. The lady on the phon whom on I talked was very friendly as well the gentleman who greeted me was also friendly and and very polite. They charged me a very fair price to make a copy of my key The only downside about Eastway Lock & Key, Inc is that they don't have another store closer to the South Carolina state line in southern Charlotte.

Shaked Bar-Tal
03:14 15 Feb 23
The white guy that worked 04/June 11:40 was very helpful and pleasant . He copied 2 keys for me in less than 5mins . Great customer service 👍

Tammy Benjamin
15:09 13 Feb 23
Have had the pleasure of doing business with them over the last 5 years. Some on site at their place and some at my work site. They are always professional, friendly and explain what they will need to do and costs related so never any surprises. They will alway be my only locksmith of choice.

Tim Mitchell
13:37 21 Jan 23
Highly recommend! Brian Moreira is the locksmith that changed the lock for one of our office buildings, and he was super professional and quick. Thank you.

Clemence Mvete
16:33 12 Dec 22
We needed our exterior doors rekeyed and Brian did a fantastic job. Fast, easy, professional and affordable.

Alex Walker
11:54 09 Dec 22
I have been using the services of Eastway Lock and Key for more than 20 years and have never been disappointed. I am moving to a new house and planned on having Medico locks installed at a future date but when I misplaced the regular house keys today, I thought why not have new locks installed now. I called Eastway and they said they could schedule to have at least one door done today and replace the other locks at a later time. Of course it is Friday afternoon and when Kenny from Eastway called he had been in the field all day and had been given no information about what was to be installed. It was confusing but he got it straightened out and arrived with the needed equipment about the time the rest of the world was on their way home. He completed the job as a professional and checked with me about which locks I wanted for each door when he returned. He also noticed another door from the master bedroom that opens onto the patio that I had forgotten. (I had told him 3 doors but there are actually 4). As I said, I have never been disappointed and Kenny really went beyond expectations today. It is good to know that Eastway Lock and Key is as dependable today as it was in 1997-98, when I had my first Medico locks installed.

Gary Goldstein
23:19 18 Nov 22
They were quick to get someone out to address my issue. Brian M., the technician, was very friendly, efficient, he explained the issue and resolved it in 30 minutes. I would use them again.

Jacob Virgil
15:19 16 Nov 22
Made an appt with Eastway and had our lock issues solved by Jeff. Thank you so much! Super professional, kind, and patient with my questions. Highly recommend.

Courtney Pickens
15:42 13 Sep 22
Excellent experience just now from our tech. Locked out of house including storm door. He was persistent and persevered and yay! Prompt, friendly, informative! So grateful! Thanks again!,

Brian Moreira was very professional, personable, and efficient.

libby withrow
21:59 10 Jun 22
Brian was quick and professional. I recommend this company.

Tonya Belger
18:56 25 Apr 22
Brian did a great job! Thank you.

Shana Suris
18:44 20 Apr 22
Brian Moreira replaced handlesets and locks on the front and back doors of my house. He is professional, easy to communicate with, and did a great job with the installation. Everything works perfectly.

On time, professional, got the job done in under an hour. Highly recommend!

Sarah Markle
15:14 25 Mar 22
Brian Moreira completed our service call. We had 2 locks re-keyed and keys made. He was prompt, courteous and friendly. He also pointed out a problem with one of our doors that we may want to take care of in the future. Highly recommend Eastway Lock & Key! Our company has been doing business with them for years and they always do a great job!

Karen Alexander
15:23 22 Mar 22
Brian was very fast and helpful!

Just bought a house in Denver, nc. Called & they were able to do come rekey all 6 locks same day. Fair price & awesome service. Will definitely recommend them!

Nate Tweet
12:02 02 Mar 22
I bought a new keypad lock and wasn't taking chances with installing it so they sent out Brian. He was great, quick, and resolved the issue of my deadbolt not fitting properly.

Kaitlin Neumann
16:21 17 Feb 22
Brian came out to help with garage knob and lock issues. He was very professional and took care of the issue very timely and efficiently. Have used Eastway for larger projects also and was very satisfied then also.

We had the pleasure of working with Brian. He did an excellent job, he was extremely kind, professional and efficient. My girlfriend and I were thrilled with the job that Brian did and would recommend both Eastway and Brian specifically to anyone who needs a locksmith.

Alexander LaMonte
19:15 14 Dec 21
Jack was on time, polite, and professional in helping us with a patio gate.

Thomas Olik
18:44 26 Nov 21
Fast, profesional, not expensive,I got my car roof rack locks key from here,Not even the car dealer has it ,Stephon help me , nice guyHighly recommended

Just wanted to give some credit to Tracy who was the technician that responded to my service call to Eastway L&K, he was very prompt and friendly in his response and explained thoroughly what I could expect and costs, ETA, etc. Tracy was also upfront that he was on his way to another call that he had before me and let me know what side of town so I had an idea of about how long I'd be sitting with my kids locked out of my house! He called back when done with the other call only a few minutes later to say he was on his way. Very professional and courteous; prompt in correspondence and honest. Thank you again!

Amy Hefferon
22:14 15 Sep 21
Last night I called from Freedom Park after discovering I had locked my keys in the car...AJ missed my call but ended up calling back! He was quick, personable, funny and professional. While I found my keys outside of my car in the park, my car door was opened without damage AND I would call for Eastway's service again, in a heart beat. Thank you, AJ for making a miserable situation way more palatable!

They were amazing! I've called around to a few places and Eastway Lock & Key were the friendliest, fastest, most professional, and most affordable option. They were truly a lifesaver and came out to my car right away and the mechanic was extremely helpful. I highly recommend them!

Jayne Bayquen
12:48 25 May 21
Outstanding response time, friendly, professional and cost effective! Brian was AMAZING!

Michele Lennon
21:21 06 May 21
I had two locks re-keyed to match an existing key. They got it done in about 10 minutes while I waited, and both locks work great. At about $17 per lock it was definitely worth it as I have zero knowledge on how to do it myself. Quick, quality service from Eastway. 👍🏻

Andrew Pons
19:43 17 Apr 21
Excellent experience with Eastway. Every technician has always been prompt and courteous. They are the ONLY locksmith company I use in the Charlotte area.

Matthew Freeze
22:02 09 Feb 21
I went to Home Depot to try to get some keys for a church mailbox made. They told me they weren't able to do it. I went to Eastway Lock & Key and they were able to make them. I had 3 copies made and had no problems using any of them. They do have a setup outside for service due to COVID, and it was convenient and quick.

Luke Nguyen
21:25 25 Jan 21
Very professional. Worked with me by phone to help my senior citizen parent . Gave good feedback on overall safety.

Wayne Setzer
23:03 20 Jan 21
I called Eastway Lock & Key on Tuesday 1/19/21 because the knob to our front door was falling off. The put the call into their service department, for repair that same day. Brian called me to let me know when he would was bout 30 minutes from arriving. After Brian arrived and looked at the door, he said that we would need a entire new knob assembly ( Please excuse my wording, I am not sure what all the parts are called.) Brian said that he would check at the shop to see if they had something that would work, and luckily they did. Brian came back THAT SAME DAY to do the repair. It look some time, and Brian kept checking with me along the way, to let me know how much longer it was going to take.I do have to say at the end of the job, Brian had me check the door and would not leave until I was completely satisficed!!! I would highly recommend Eastway Lock & Key ( And ask for Brian ... I know I will from now on!)

Mickie Dooley
15:51 20 Jan 21
The team sent out a Locksmith the same day I called. Within an hour the locksmith, who was great, arrived. He was professional, very friendly, rekeyed two locks, and made the extra keys needed. I would use Eastway Lock and Key again.

Marc Buchan
01:11 04 Jan 21
I had a trailer hitch locked onto my vehicle, but no key to remove it. Drove it over and they had it off in short order. Took 2 of them, apparently it was a tough lock and also in a very awkward position to work on. But they were super professional and friendly. I'm thinking there's a good reason they've been around *forever* in Charlotte. Would not hesitate to use them again. Awesome service!!!

Melissa Mejia
22:36 30 Nov 20
Stephen,did a great job knew what to do,I was taken back when I walked up to the window two salesmen rushed out and made me feel uncomfortable,I told them my reason for being at Eastway they left after 20 minutes Stephen came out while waiting another gentleman walked up and only one person came outside,I will do business with them again did business with them for my company twenty five are more everytime we need a key made when I was warehouse manager.Terry Bowser

terry bowser
01:46 29 Aug 20
I highly recommend for re-keying house, one-off locks, and even car keys. Reasonably priced and great people to work with!

Nicole Erich
17:04 03 Jun 20
I just have to brag about an experience I just had with Daniel at Eastway Lock and Key. I locked my purse, keys and phone in my trunk while loading groceries. Several people were trying to pop my door open with no luck. LIKE THE LOCKSMITH ANGEL THAT HE IS, Daniel walked up out of nowhere offering to help and within minutes, I was in my car and on my way home. Thank you Daniel - you SAVED my day and my groceries!!!

Brette Cardona
22:01 07 May 20
Called Amanda late this morning and Kenny showed up with everything needed for the job after lunch. Amanda was pleasant and efficient. Kenny is clearly a Master Locksmith. My crawlspace door wouldn't latch. Friendly, courteous, efficient, and wearing appropriate PPE. The work was done quickly and completely. The price was very reasonable for the quality and efficiency of the work. Please accept my thanks and express my appreciation to Kenny, Bosses. My experience is that Amanda is outstanding and that Kenny is the best locksmith I've ever encountered. Your blessed to have such superstars representing your company.

Thank you so much to the sweet gentlemen who helped me at the gas station...what a blessing he was....may God continue to bless this company and the individuals who work there...

Angela Walser
16:58 14 Apr 20
Be sure to stay safe while you wait for one of our auto locksmiths to arrive.
Similar Services We Offer: